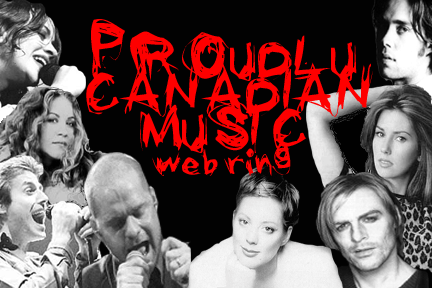 http://surf.to/canadianmusic
The place for Canadian Music on the Web
since 11.14.98
If you have a site that features at least one Canadian musican or has something to do with Canadian music (eg. on-line magazine, cd store, etc.) please join the ring! All we ask is for you to return the favour by including the appropriate HTML fragment on a easily accessible page, preferably the page the ring links to and you'll be apart of this friendly, growing community!
[ Index of Sites| Queue | Edit Site Info | Add Your Site ]
more graphics to use on your site coming very soon!

Coming Soon...
Site of the Month Spotlights
Proudly Canadian Images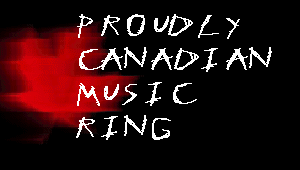 [ Home | Ring Master ]

My URL: http://surf.to/canadianmusic


I got it for free at http://come.to



The Proudly Canadian Music Web Ring is made possibe by the fine folks at webring.org